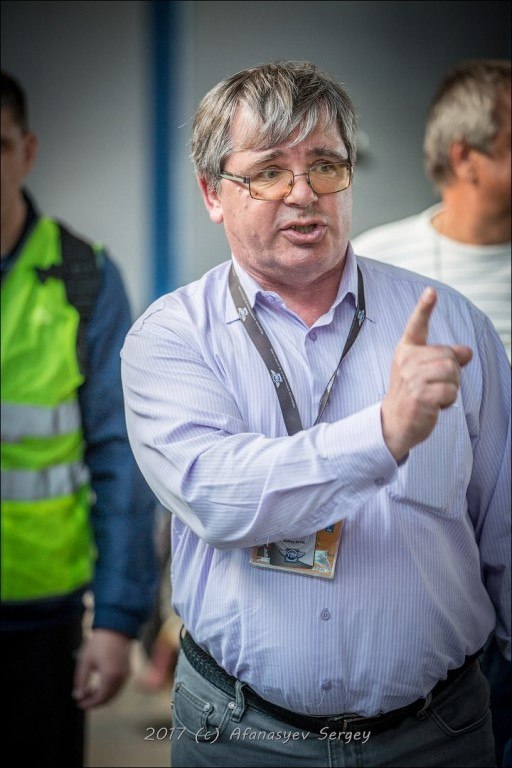 Project- " Our Speedway" The questions asked by Pavel Gusev 30.03.2018
In connection with the return to the top League of October and the first League, whether it is necessary to conclude that the difficult times of Russian Speedway gone?
A. S: No, not passed. Moreover, life throws us more and more problems and difficulties, of which we constantly have to get out. Maybe it is life itself. Otherwise it would be boring and uninteresting. Everyone - both "big" and "small" clubs-has problems with financing. The same October and East are literally on the verge of survival. Yes, the budget helps them, but at the lowest level. And to speak here "about development" full, of course, very difficult. After all, not from a good life in the same East declared for the 2018 season, only two adult athletes – V. Tarasenko and S. Logachev, and all the rest – juniors who are engaged in the school of Speedway. A little better position in the "Turbine", the team began to support a serious sponsor of the Company, but cooperation is just beginning, and to speak about a serious breakthrough very early. And Salavat, Lukhovitsy / Lyubertsy, St. Petersburg, Novosibirsk, Krasnokamsk? Everywhere it is very difficult to Finance. Enthusiasts from these and other cities are literally "fighting" for the preservation of our sport. So we live in the here and now and about any well-being and can be no question. It's like the same frog in the milk – if you stop to wallow, we'll drown.
To You was unexpected, this situation (League one) and how did it happen? We all know that in Soviet times there were actually 3 leagues in the country – the highest (6-7-8 teams), the first (7-8 teams) and the second, divided into three or four zones, with 4 teams each. Total 26-32 teams participated in the Championship of the country, in different years. - As: unfortunately, the collapse of the Union, the subsequent years of construction of the new state, the timelessness of the 90s and early 2000s, did their job. The teams have ceased to exist, the stadiums have come to a state of ruin and are currently unsuitable for training and competitions, and somewhere they were destroyed and built up the territory.
Only recognized centers of Speedway-Togliatti, Balakovo, Vladivostok and Oktyabrsky in these difficult conditions were able to preserve or revive this spectacular sport of courageous and fearless athletes. In the same Balakovo or in October on some years Speedway practically was absent, and all of us have to be very grateful to those people who could revive teams and again participate in the Championship of Russia.
However, the national championship of 3 or 4 teams is for such a huge size and population of the country is clearly not enough, not enough. At the same time, to create a full - fledged team of 7-8 riders, to have 15-20 combat motorcycles at once, from scratch – it is very difficult, to be honest-it is simply impossible.
At first there were plans in 2014-2016 for the revival of the team in Salavat, Novosibirsk, the first steps in the construction of tracks began to be made on Sakhalin and in St. Petersburg. Unfortunately, until the rebirth of full-fledged teams, for various reasons, it never came.
Then, after meetings and conversations with fans, there was an idea of competitions among Amateur teams, with certain "indulgences" in the requirements for technology and form, but at a fairly serious, real sports level. Here the traditional and commercial races played a huge role in 2015-2016, which were held by the organizers in Oktyabrsky (before the revival of the club), in Salavat and in Krasnokamsk, where athletes who did not pass with the composition of professional teams participated.
My suggestion to hold such Amateur competition at a higher organizational level responded positively primarily in Salavat. I am very grateful to the head of the club VF Kofanov, who took up the race in 2017, which was attended by 7 teams, 2 main and 1 spare racer in each, only about 20 athletes. On the second day there were personal competitions for the same participants. So was "born" in the present 1 the League of Russian Speedway. It is necessary to say kind words to those enthusiasts and team leaders who supported this idea by all means. Is Sergei Makarov (Moscow), Ivan Ivanovich Simikov (
Krasnokamsk
), Mikhail Popov (Saint-Petersburg), Maxim Carchemish (Novosibirsk) and many others. Stanislav Kutuzov (Lyubertsy) provides great assistance in communication and coordination between the teams of the 1st League. Without such a "Central" on all common human issues, it would be very difficult to do such a great thing. Stas is very helpful, thanks to him! As of today, 13 teams have already applied for 2018, and we will be able to hold a full-fledged Russian championship in the 1st League in 2018 – two semi-finals in different cities and the Final (in Salavat). Work is already underway to prepare for the competition in the future in Krasnokamsk and in the Moscow region. The main thing – is necessary to ensure the safety of the athletes, because the tracks need to be fully equipped in compliance with all security measures, including a soft inflatable fences on the bends. That's just who decides where we spend in 2018 one of the semi-finals. Perhaps it will take place in Krasnokamsk, if there will be solved a question with purchase and installation of inflatable fence. I very much hope that the 1st League in the Championship of Russia is seriously and for a long time that in the future there was an opportunity of sports rotation of teams, transition of the most prepared athletes to the highest League. The growth of young talents is one of the priorities that we set for ourselves. And attracting new fans is also a big and serious task. Support sports uniforms for riders involved in motorcycle racing on ice-also one of the tasks.
They say that regardless of who receives and for what merits the equipment from the state (in particular from DOSAAF) recipients then face a set of problems on the reporting and obligatory return almost in the form in which received. Can be simply worked out scheme, to motorcycles replace on non-cash money? And the racers themselves(the clubs) will be able to purchase exactly what they need? Just comes a rumor that some equipment gathering dust in warehouses unclaimed because no one wants to get involved in the "paper vortex" and God forbid the criminal liability for "misuse" to obtain. Does this information exist? A. S.: I have no relation in the equipment acquired in due time through DOSAAF on the state subsidies. There their heads, they build a scheme in which to operate. Only once at MFR (it seems, in 2015 or 2016!) asked for requests, someone needed to distribute the motorcycles for Gurevich racing. Lists for 23 members of various national teams were officially submitted. Who and what received in the end – I do not know. I know that this issue was successfully resolved by the club from Vladivostok – the equipment was received, the youth really trained on it, no one had any claims. For serious professional athletes, these standard factory motorcycles are not very suitable – all "collections" tuned engines, other steering wheels and wheels, other grip, even other seats. Almost everything requires replacement, higher quality is needed. Except that the frame remains the same.
Indeed, I know that this technique is on a strict accounting, it cannot be dismantled and sold, everything should be intact and after some time it was subject to return. Those who take it seriously-he received and continues to receive great benefit. And who treated "carelessly", he now has problems with return. It is necessary attentively to read the Contract that every athlete signed upon receipt of these motorcycles – everything was clear and understandable written. Who did not want or could not fulfill the obligations – that, of course, there are problems. -Some time ago You were optimistic about in the direction of Sakhalin, with the hope that will create a worthy team, now anyone of cities gives such hope? A. S: now there is nothing in terms of development of Speedway is not done. For various reasons, enthusiasts have left, the leadership in the regional Motorsport Federation has changed. But already approved the concept of development, began the layout of the site for the construction of the dirt track. Was supposed to be on Sakhalin three development center gurevych races, and the Championship of the country was planned a unified team of Sakhalin. But these ambitious plans, at least so far, are not destined to be implemented. Perhaps something like this will happen in the future? Hopefully..... In this season 12 drivers are declared in different Polish leagues. How is it that not from the Speedway of the country suddenly racers have become so popular? Ties, talents, characters, something else.....? More than 12. According to my data, contracts in Poland signed by 18 riders. Not all, of course, will be in demand during the Polish Championship, but it is a sport, and it should be.
And why the country that won bronze in the Team world Cup 2017. and silver of the European team Championship 2017. among the pairs, has 2 riders In the world Grand Prix series 2018 – "not the most Speedway"? Wrong assertion, and I with him in fundamentally disagree. Who, then, "Speedway"? Denmark, which we beat twice last year at the national teams level? Australia or England, which were crackling bits of our team in the Polish track Leszno? Of course, Poland and Sweden – the leaders of the world Speedway at the moment, there is nothing to argue. But we are on an equal level among other European countries and we are worthily defending the honor of Russia at the World and European Championships. - Who in Your opinion of the racers of the championship of Russia has the opportunity to grow into a world-class star? A.: If we talk about the young athletes, it proved to be great last year, Gleb Chugunov, representative of the Togliatti "Mega-Lada", a native of Salavat. He urgently replaced one of the recognized world leaders of Speedway – Grigory Laguta in the national team and made a great contribution to the conquest of our national team bronze medals of the Team world Cup. Good chance to grow into serious racers Pavel Laguta, Mark Karion and Vitaly Kotlyar (all-East), at the Roman Lochbaum (Mega-Lada), a great desire to grow in skill is Ivan Bolshakov (Mega-Lada). Of younger is Alexander
Kaibushev
and Dmitry Petrakov (Turbine, Balakovo), Pavel Nagibin (Salavat). But it is still young guys, they are just beginning your journey in the big Speedway. We must wish them good luck and hard work, their development – in their own hands and in their heads.
The lack of foreign players in our League in Your opinion - plus or minus? A. S.:that's a Difficult question. Personally, I have always voted IN favour of foreign players. But there are many pros and as many cons. Much depends on the financial condition of the clubs. Which is better – to pay a certain amount for the stellar arrival of a Legionnaire at a couple of races and give the joy of victory to its audience or spend the same money on their kids, for them to buy parts and form, to close the debt before their riders to solve some more important, priorities? Each head of the club decides for himself. In addition, there are still difficulties with the registration of these costs, it is also necessary to bear in mind. Just take to pay the amount to the foreigner under the budget financing of the club – a direct route to the investigator. This is possible only with the support of a serious sponsor. That's why every year there is a debate between clubs, what is more important? International contacts, the opportunity to learn from the strongest, business relations with foreign clubs and racers, These are big advantages. After all, remember? The joy of the victories of Roman Ivanov or Denis Gizatullin over foreign stars is a huge plus. Our sport – for spectators, that's a fact. And the fight against venerable foreigners is also a plus. But it is necessary to live on means, and it is impossible to give advantages initially richer – too the fact. It's hard to find a compromise. Some fans are happy to return the grid of races, when the team is obliged to bring to the track all seven riders. Others argue that the five drivers of the team show a more spectacular Speedway. Can suffer a season or two and catch up with a number of drivers up to a decent level? A. S.:it all depends on Finance. There will be funds from the clubs to increase the number of riders, increase the cost – it makes sense to return to the tables 2003-2010, or take others, for example – as it is now in Poland. There is no such means – we live more modestly, as today. How to help You to organize the all-Russian celebration for the Speedway? I mean the ending of the championship of Russia, when it will gather all the strongest - Mr. and brothers Laguta?
A. S.: it does not matter to me – matter more to them. I always DO. Also, everything depends on funding. Contracts were signed at Grigory Laguta in the East and at Artem in Mega-Lada – they participated both in the Finals. There are today a contract with Emil sayfutdinova in Balakovo – hope he will actively participate in the Final LCR 2018года, there's more – Balakovo Speedway this year celebrates its Anniversary. There is greater need to ask leaders of clubs and to understand is the serious racers of the world level, one of the strongest on the planet. They can not go "aby as", on one hastily assembled motorcycle, without their usual mechanics, which they fully trust. Our leaders have a hard-won certain high level, and it is impossible to demand from them a return to the past. Each has its own" team " of managers and mechanics, to which the rider has certain obligations. If a racer of this level participates in the race, he is obliged to transfer certain funds to his tuner, pay for the work of mechanics. These are serious issues, we cannot ignore them. And all this requires quite serious funding. Roman povazhny spoke about the fact that he is ready to return to the track. Any chance? Or for the tower it is a bit old, but first he would have nothing to do? A. S.: Roman is fine, he sent me a video – how on the bike turns the "barrel" over his head with a springboard. If he can find common ground and enter into a contract with any of our club will receive admission the doctors – why not? But it is necessary that the capabilities of the club and the desire of the Novel coincided. I am always ready to support Roman, he can teach a lot, show the youth by his example how to act on the track. We respect each other, we keep in touch. If he wants the Russian club – how could I possibly interfere? All contacts between the heads of Roma has got, I sent to him. After the accident that happened to Vitaly Belousov, can sign a club-wide document, which would be a condition to deduct the target 5-10% of the cost of tickets sold to the competition, in order to support athletes in need of assistance? Though a drop in the bucket, but someone can help? A. S.: the Idea is humanly understandable, it seems correct. But in fact it is difficult to do. Who and where will accumulate these funds, ensure their safety, who will determine-who is more important than support? At once a set of questions arises, and expenses as will arise if to do everything correctly. Too many along the way there are organizational problems, too many complaints and dissatisfaction can be. I am not yet ready to comment on this in detail. But personally, I would invest my money in this Fund, to the extent possible. I wish you success and hope for a good sports season in 2018.
The main thing-without injury to our riders!